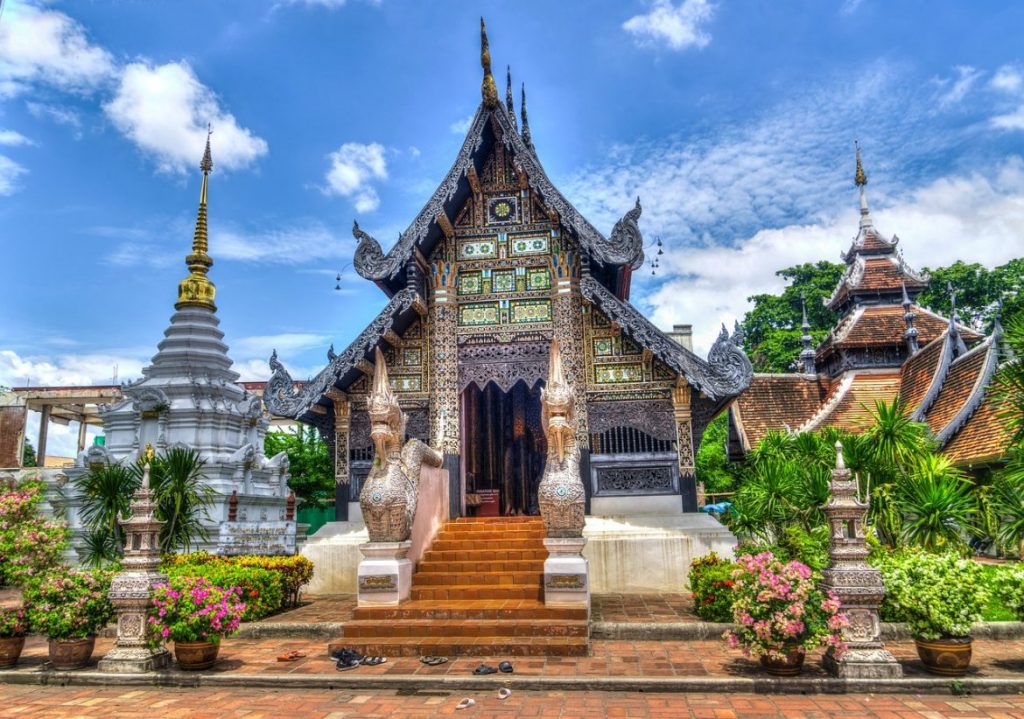 Welcome to Thailand
For the next interesting adventure I will take you to Phuket in Thailand. We arrived by boat, but regardless, even if you come by plane, numerous tourist offers are always and everywhere waiting for you…
In Thailand, everyone is used to bargaining and for them it is even strange if you do not try to bargain, but most importantly you can always significantly lower the starting price. But my philosophy of travel is to save in expensive places above all, while sometimes I consciously pay the whole price and more, because that way I get a nicer guide…
TIGER KINGDOM
Transport to Thailand is quite cheap compared to other countries. If you are already in Thailand, there are many cheap airlines like NOK-AIR, THAI LION AIR that will take you from one part of Thailand to another for only 20-30 dollars. While traveling do not be surprised if you see understandable signs in Cyrillic, Thailand has a huge number of tourists from Russia, so they have adapted everything quite well…
After a 30-minute drive, which I really enjoyed because in addition to the beautiful views I learned a word in the local Thai dialect, we arrived in the Tiger Kingdom…
In the Tiger Kingdom they have many offers, taking photos with big tigers costs 1300 MKD, with a small tiger is 1450, while taking photos with a baby tiger is a little over 1600 MKD. If you want to take photo with both big and baby tigers, it will cost you over 2700 MKD. If you are ready for a full experience with all the tigers and a professional photographer just for you in addition, then you should be ready to pay a price of over 6,000 MKD. I decided to take pictures with the biggest TIGERS only.
Before starting the tour, it is mandatory to sign a statement that you take full responsibility if something happens to you and that you have been warned that taking a photo with a tiger can be a dangerous experience with severe consequences. However, statistics show that we are safe, because in the numerous Tiger Centres throughout Thailand there are only 10 registered attacks in the last 10 years. But let me go back to the taking photos with the tigers, we chose to take photos with the Biggest Tigers for 1300 MKD.
The local instructor was in charge of security and he was mocking with us because I was a bit scared…
The instructor explained to me that there are many tiger centres in Thailand and that tigers are usually trained and photographed with tourists until they are 4 years old and that they are later taken to special zones where they can live in retirement more freely.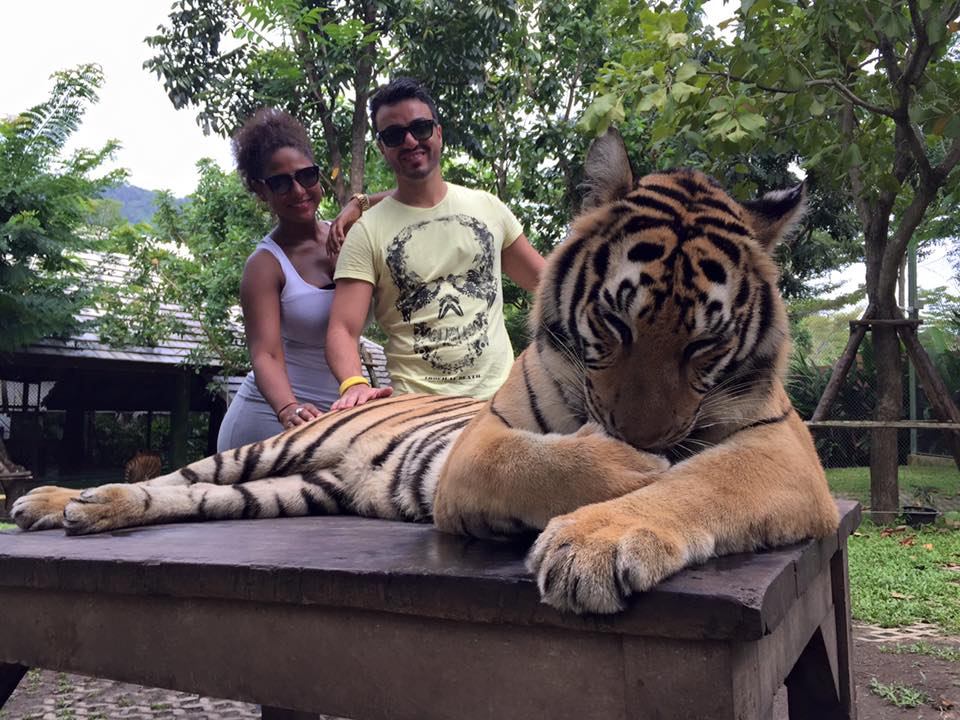 I'm not much into selfies, but this time I felt very grateful to have the honor to take photos with such powerful creatures, but also great sadness because they are not living free in their jungle.
Honestly now that I look at the videos and photos, I feel a little sorry for this experience, because when I was in Thailand I was still not aware that most of the tigers were on strong drugs in order to keep them so calm…
However, if you are in Thailand, I would recommend you to get acquainted with the animal world, which is completely different from what we are used to in Europe and on the Balkan. I also recommend you to try some of the beautiful local coconuts…
PRICE OF THE ADVENTURE – TAKING PHOTOS WITH TIGERS:
TRANSPORT = 600 MKD
TAKING PHOTOS with TIGERS = 1500 MKD
COCONUTS and COFFEE BREAK = 300 MKD