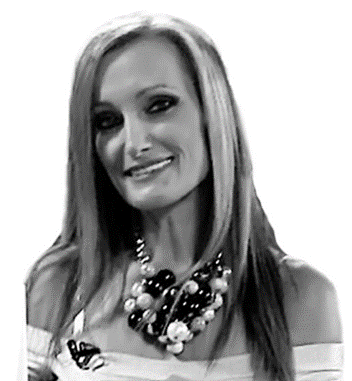 Suzana Turundzieva was born in 1969 in Bitola, where she completed her elementary and secondary music education and continued her higher education at the Faculty of Music in Skopje. In 1991 she graduated from the solo singing department in the class of the famous tenor Blagoja Nikolovski. She has attended master classes at the famous voice teacher Terry Rhodes from North Carolina. During her studies she began pursuing a musical performance and concert career. She has had many performances throughout the country as well as abroad. During her college years she was a three-time winner of the national singing competition at the former SFRY level.
In the period between 1993 and 1999 she worked as a professor of solo singing and chamber music at State Music High School Ilija Nikolovski Lui. In 1999, she started her active television career. She gains her first hosting experiences on the (then) third channel of MRTV, which continued with her 13-year engagement in the first privately owned independent A1 television, where she worked until its very end. She is an editor, scriptwriter, and host of several television projects on NASHA TV, and is actively involved in writing and publishing.
The BUSHAVI GLAVI project and the realization of 260 episodes featuring over 2200 children from over 20 elementary schools is an impressive record of Suzana's engagement, dedication and analytics and her work with children.
Always present, with a measure, character, calmness and temperament that captivates.
Our Suze 🙂