Comment from viewer:
As you grew up, you learned the first letters, the first steps, you learned to pass the ball, you struggled with stage fright and shame from your first public appearance, as you sang and danced, who was next to you? Who gave you the first chance to discover your potential and interest? Who motivated and inspired and supported you all? I know you all remember the teachers from the elementary school! Unfortunately, even though we always support and point you as a notion of quality and make recommendations to be watched, you always forget the children and exclude the most important people, the people who made you PEOPLE. With such attitude and respect we are where we should not stand. Teaching is love and love is born and spread from the first day we step into school. Keep up the success but always keep in mind that the second mother and the second home have opened all the windows and doors to life! We will be happy to follow you and recommend you to your loved ones!
Teacher – the noblest profession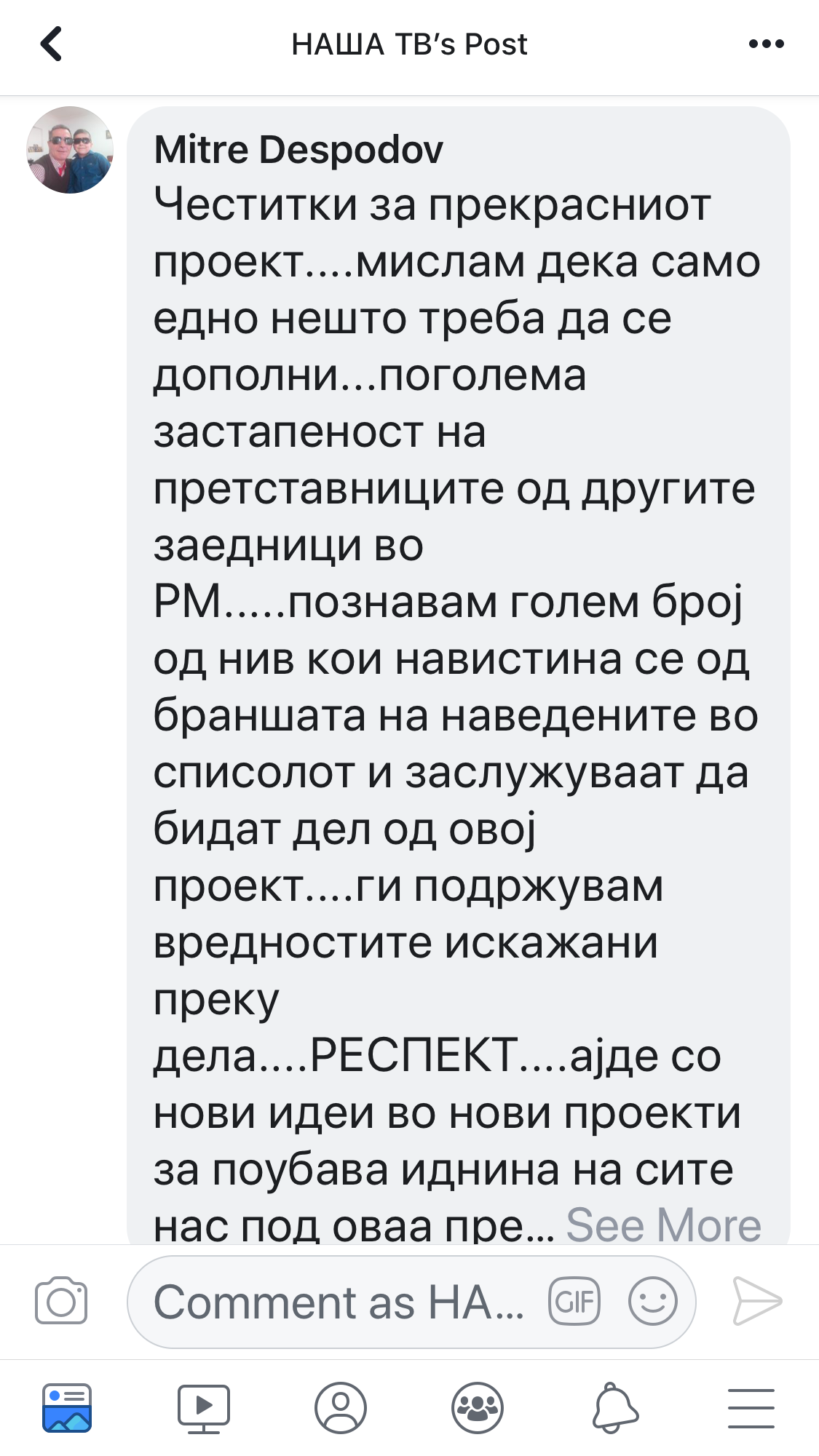 Comment from viewer
Bravo for this projectJ You inspired me for a new hairstyle : ) Now I have a fuzzy head (bushava glava), and I won't comment on the fuzziness under it, in my mind, because it's subjective, right? The task of the "medium" is to try to bring objective truth to TV screens! Therefore my bravo, and I wish for you to survive on TV and be a cultural phenomenon. I am sending greetings and support. Just try to do your best to be the best version of yourself (as a medium, of course) and you will have us as your viewers. Go for it and be resistant to criticism, you will progress faster and better.